In.Where in the world and in Just one place in morroco I detail the cruise I went on with my mother and father in 1984 as a twelve year old.
The thing that day trip showed me looking back was a completely different culture, a culture in which a base ball cap was currency, a culture which commanded respect of its rules.
I have already detailed the story of the brash American who ruined a trip to the local religious building which saw him, despite having been told specifically no photography of any kind, take a photo, Flash, and the door ahead slammed shut as did the door behind, he list a whole roll of film (I do hope it was almost full) and the tour was over because of one guys disrespect.
I think Dad got thru several canberra baseball caps on that trip bartering a Mock Faberge egg and possibly a leather jacket.
The strange thing though is I did not appreciate this at the time. It was not until looking back after reading about culture and sociology that I appreciated that side trip from Gibraltar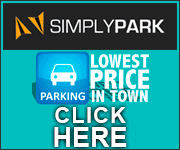 Morocco and the surrounding area may have changed in the last 33 years but I am certain that the culture has not, I wonder if the bartering system still exists but I doubt the polar differences between classes is more evident here than any where else.
I wonder how those baseball caps made them money and put good on their table, did they continue to be currency to other market traders or were they sold to unsuspecting tourists from other cruise ships or possibly even the Canberra herself with possibly a tiny mark up on the cost of the cap on board the ship.
If you enjoy reading these posts I have two other blogs
Booklister and allornothingblog but then if you have any anecdotes for this site please feel free to email at us Friendlytravelguide and you will see your story appear on the blog